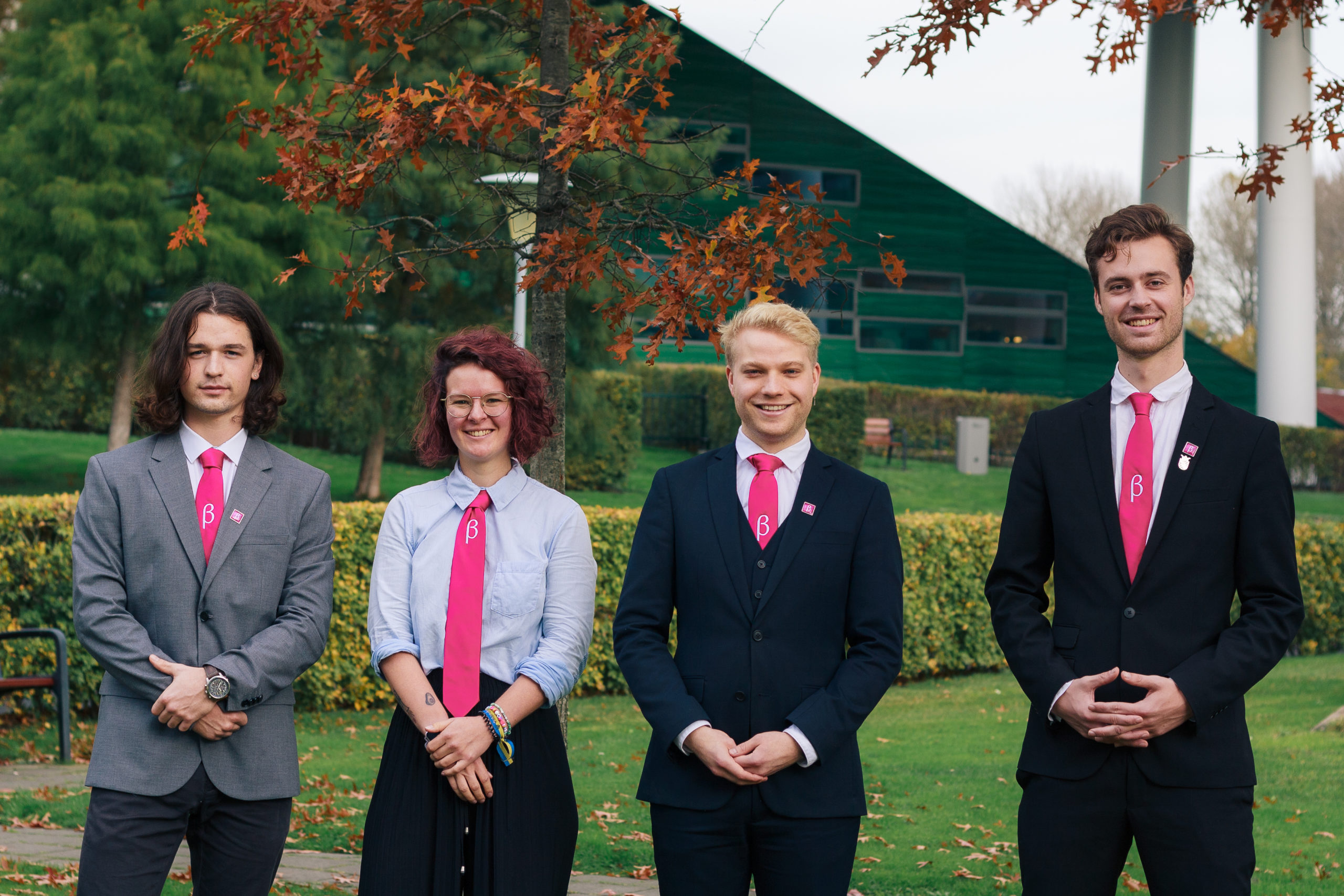 Board 2022-2023
Mateo Bril – Chair & Study Association Portfolio Manager
Janke Prins – Secretary & Programme Board Portfolio Manager
Thomas Westerhuis – Treasurer & FSE Student Assessor
Svyat Grishin – Vice-Chair & Co-Governance Portfolio Manager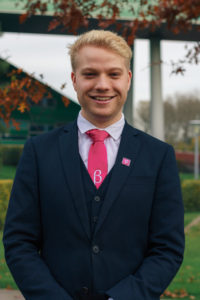 Hello!
My name is Mateo and this year I am the Chair and Study Association Portfolio Manager.
I started at this university already 4 years ago, with the Bachelor programme: Life Science & Technology.
Previous academic year I was in the board of GLV Idun, and decided that being in a board was too much fun to only do for one year.
I hope to help a lot of students this year by organising useful activities. I am always in for a chat, so if you see me, don't be afraid to come talk to me!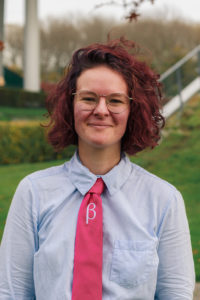 Hiya!
I'm Janke, this year's programme board portfolio manager and secretary.
Our faculty knows seven clusters of degrees which all have a programme board, and each of these boards has one student member. As portfolio manager, I chair the somewhat-monthly meetings of all these student members and represent them at Bètastuf.
I myself am programme board student for the science & society cluster, which contains the Science Education and Communication master (which I'm doing myself) and the Science, Business and Policy track.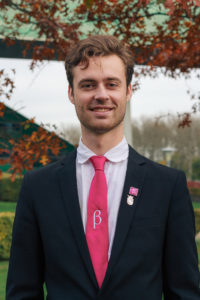 Hello!
My name is Thomas Westerhuis, and I am the treasurer of Betastuf, but most importantly I am the student assessor of the FSE. As treasurer, I manage everything regarding money within the Betastuf board.
As student assessor, or alternatively, the advising student member of the faculty board, I am tasked with representing the students at our faculty. I sit in during the weekly faculty board meetings with the dean, vice-dean, and managing director of the faculty. This gives me an opportunity to voice students' opinions on the highest level of management within the faculty. Within my function as student assessor, I also have a lot of time to dive into and create my own projects, usually focused on improving student participation and increasing the visibility of the complex organization that is called the faculty of Science and Engineering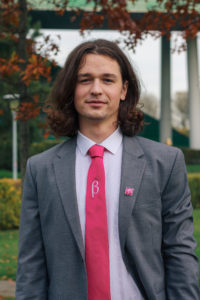 Hey!
I am Svyat, and this year I am the Vice-chair and the Co-governance Portfolio Manager.
It is currently my 4th year at RUG doing my Bachelor and pursuing courses in biomedical sciences, AI
and philosophy. In previous years I was actively involved in Programme committee and mentoring
of Life Sciences & Technology programme, and thus joining Betastuf was a natural progression of
my aspirations and skills.
I will do my best to improve upon any ongoing issues and launch exciting projects along the way,
for the improvement of everyone's wellbeing and experience at our university. If you see me around
let me know how you are doing!